Exporting Data from Adafruit IO
Here's a quick tip to help you export one of your Adafruit IO feeds as CSV, Excel, JSON, or XML. First, you will need to navigate to io.adafruit.com/feeds. Once your feed list has loaded, select the feed you wish to export: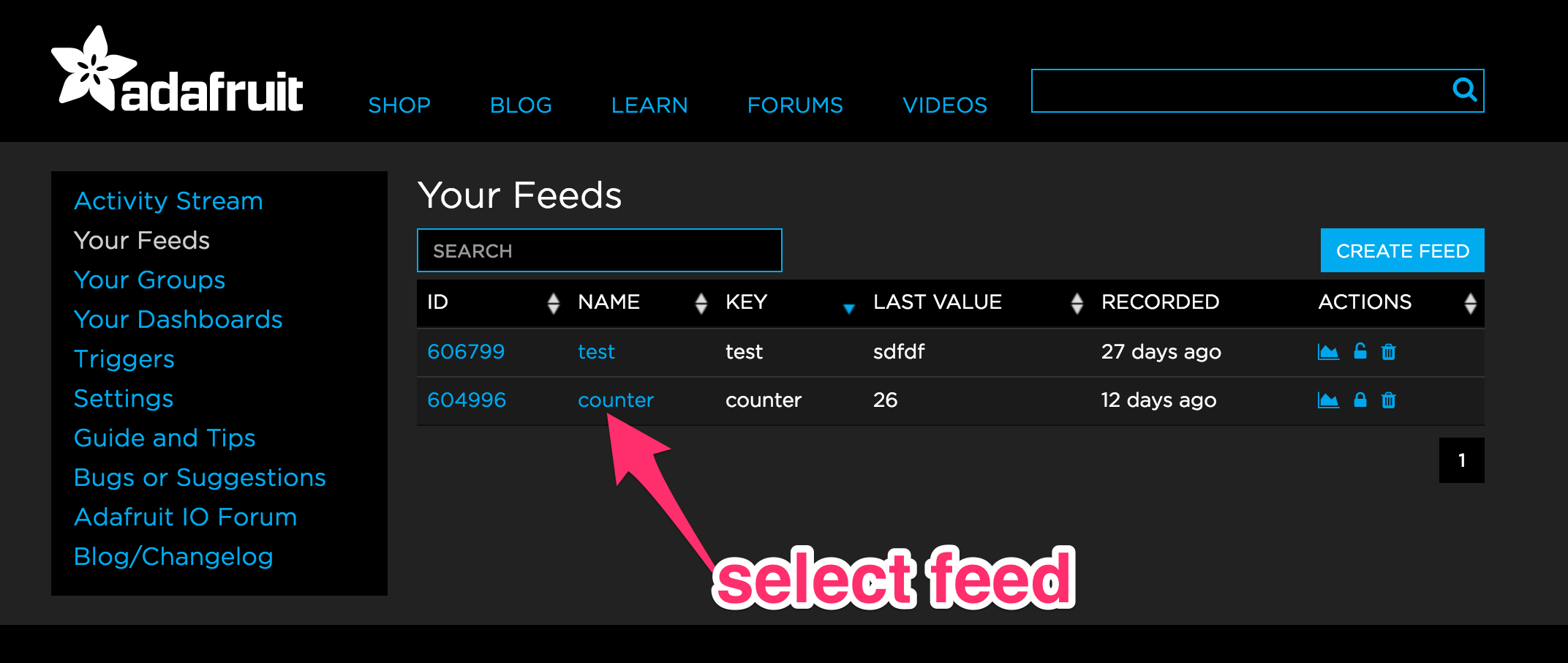 Then, click the download button below the chart: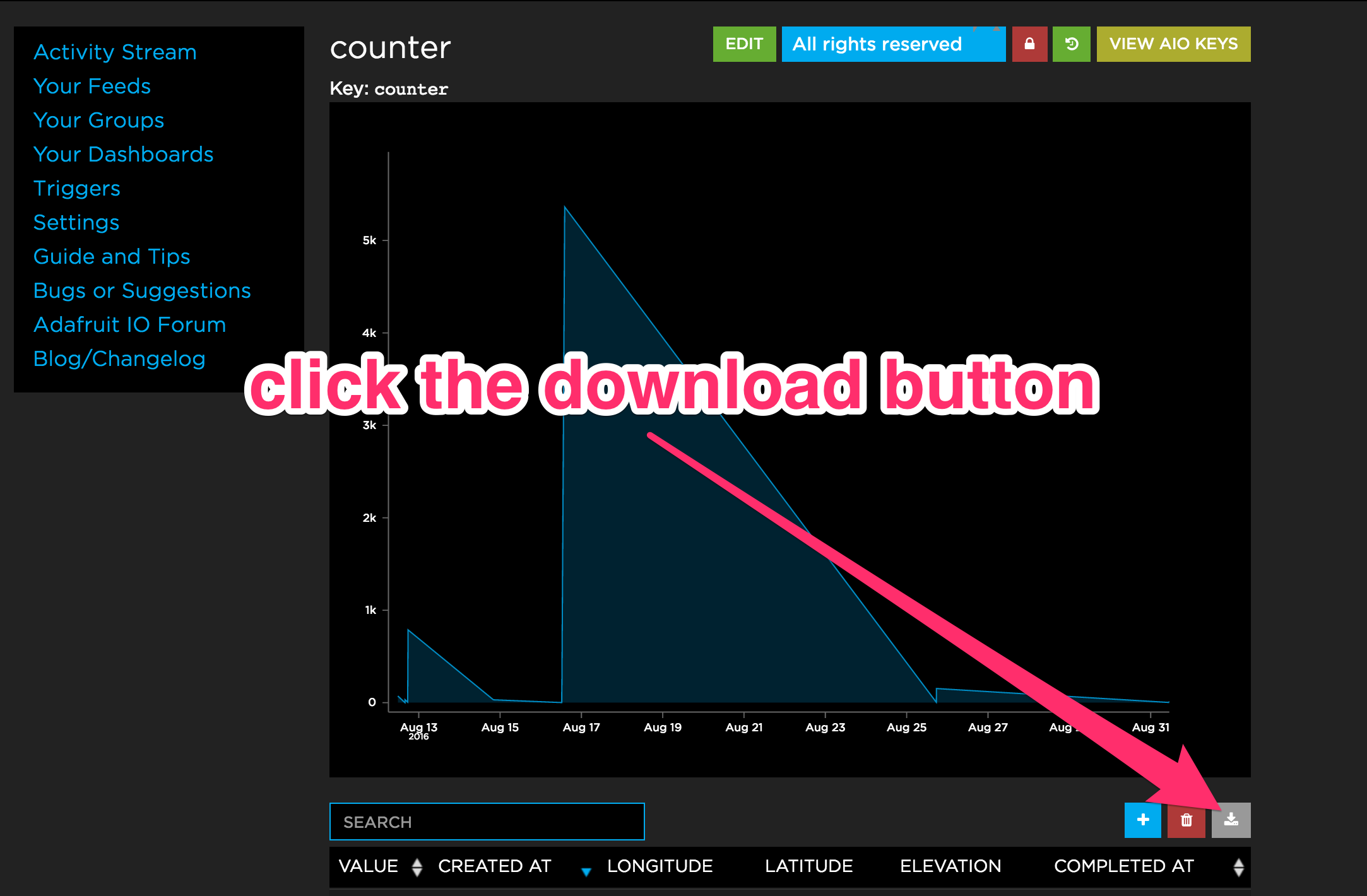 A modal will pop up and allow you to download your feed as CSV, Excel, JSON, or XML:

If you would like to download all a copy of all of your Adafruit IO data, you can do this by navigating to io.adafruit.com/settings, and clicking the Download All Data button. This button will currently only allow you to download your data in JSON format.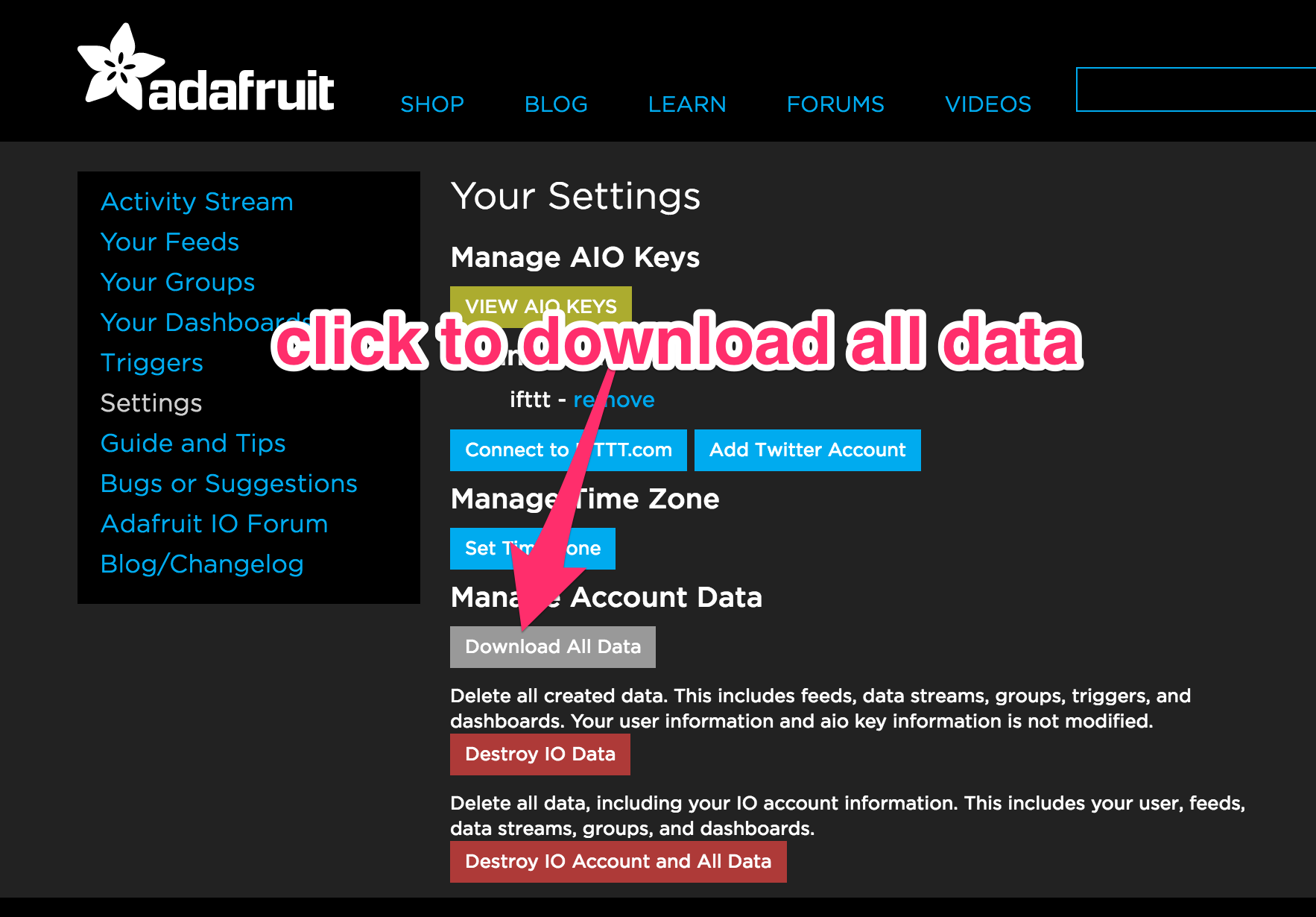 Was this tip helpful? Please visit our IO forum to ask questions or share your thoughts.